World Record By Rapper Maharaja in Music
Recently Rapper Maharaja Naushiv Varma got a World Record registered as the one and only World Record Holder in the Music Category for "Maximum Genres of Music in One Feature Film".
Rapper Maharaja Naushiv Varma is now Certified as a World Record Holder in Harvard World Records, London, Uk, World Records India & India's World Records, etc.
Maharaja is among the only Indian Vevo artists on YouTube specializing in Reggae music.
Maharaja started his Musical Journey with MTV Ads in 2015 and made his debut in Bollywood by Making a Track Called Audition for the Film Akki Vikki Te Nikki, Directed by Vipin Sharma under Sunil Bohra of Bohra Brothers, It's not an easy task for any music composer to compose an original piece of music that reflects the mood in a film.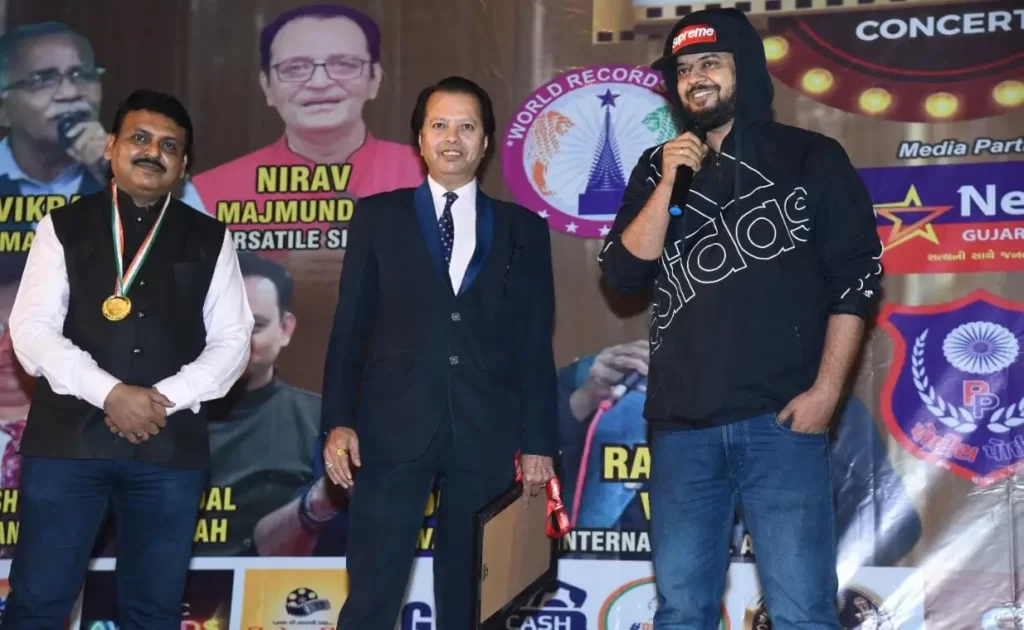 Bollywood wouldn't be Bollywood if there weren't a lot of music in it. Music composers & Rappers like Maharaja can set World records in Main Stream Music by making more than 8 different types of music in a single movie.
An independent artist, Naushiv Varma, also known as "Maharaja," has set a world record by making the most diverse genres of music for a multi-lingual feature film "Tallika" released in cinemas on 26th August.
Total Genres 8
1. Western Classical Opera
2. Reggaeton
3. Pop Music
4. Soul Music
5. Indian Classical Music
6. Indian Folk
7. Horror Music
8. Easy Listening
The songs are available through various music stores, including Spotify, wink music, Amazon Prime, Deezer, Google Play, Apple Music, iTunes, Shazam, Gaana, Hungama Music, and many more, all under the label "Tallika.
YouTube Channel: – https://m.youtube.com/channel/UC2i4kMG5EZrcpdbQuhSF0ow/videos
Instagram – https://www.instagram.com/maharajarapper/
Facebook: – https://m.facebook.com/maharajayeah
Twitter: https://mobile.twitter.com/MaharajaYeahmon
Spotify: https://open.spotify.com/artist/5rQ5hoxnlr7cJTI9OmKTBd
IMDb: – https://m.imdb.com/name/nm13074374/
Media Contact
Company Name: Maharaja Studio
Youtube Channel – MaharajaVEVO
Contact Person: Maharaja Naushiv Varma
Email: maharajamusica@gmail.com
Phone: +919427225864, +917506860923
Country: India