Nature expresses itself in many languages, and it is the artist and the poets who sometimes can understand the real feelings and emotions of mother nature, one such artist, Jyotsna Dwivedi, delves into this genre by exploring the idea of time and aging in plants and human beings and creates mixed media artworks based on the effect of time on plants and on her own body.
Jyotsna tries to question the anthropocentric ways in which humans relate to nature and creates plant fictions in which nature and creates plant fictions in which nature and humans relate to each other in novel ways.
Recently Jyotsna expressed her art form at an exhibition held at the Lalit Kala Akademi, New Delhi which took an interesting spin on Nature and Humans. There has been an upsurge in botanical art with artists creating beautiful artworks on nature.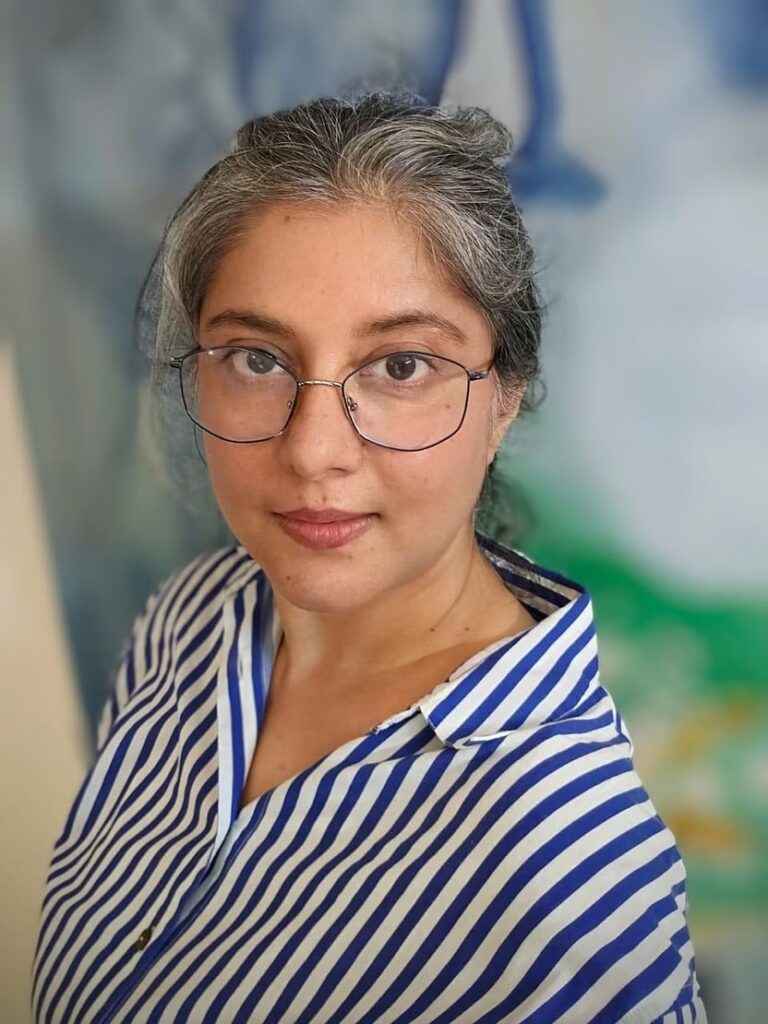 Plants and humans criss-cross each other's paths in numerous ways since the inception of time. These anthropocentric paths have been formed by scientific discoveries and research; cultural values given to nature as well as ancient knowledge of humankind. In this background, the artist, Jyotsna, delves into and creates visual scenes in which plants tilt the power balance, and the artist with her need for resonance, enters the mysterious world that has no answers.
The artworks spring forth at one such point of intersection between plants and herself, where they both are flicked off on different trajectories: a point where the plants seem to return to an eternal regeneration and humans do not. A point of aging and Death.
This point becomes a forest and a desert, of desire, as the artist stands there with an insatiable hunger and desire for life and wrestles with temporariness. It is a space where the artist is able to reveal herself as she feels the emotions of anxiety, hunger, love, desire, and fear in the backdrop of the cyclical return of spring and blooms in nature. It becomes a Dasht-E-Talab.
The mixed media artworks comprise works in watercolors, acrylic inks, and charcoal. The works are interspersed with photographs by the artist of herself and plants. What stands out in these works is the way Jyotsna uses watercolors to create loose layers for building up forms in her artworks.
She says that watercolors are more about developing insights into the nature of water than colors. Water is a dynamic medium that has a mind of its own. Sometimes one can control its shape and at other times it takes its own form. There is a constant creative dialogue with water that makes the watercolor technique very challenging and exciting for her.
The artist also mentions that she has a special love for moving between techniques and media and that she is deeply attached to experimental drawings and graphite pencils her constant companion.
An avid gardener and an amateur botanist, she works in a studio cum laboratory where she keeps and documents visual records of aging in flowers.